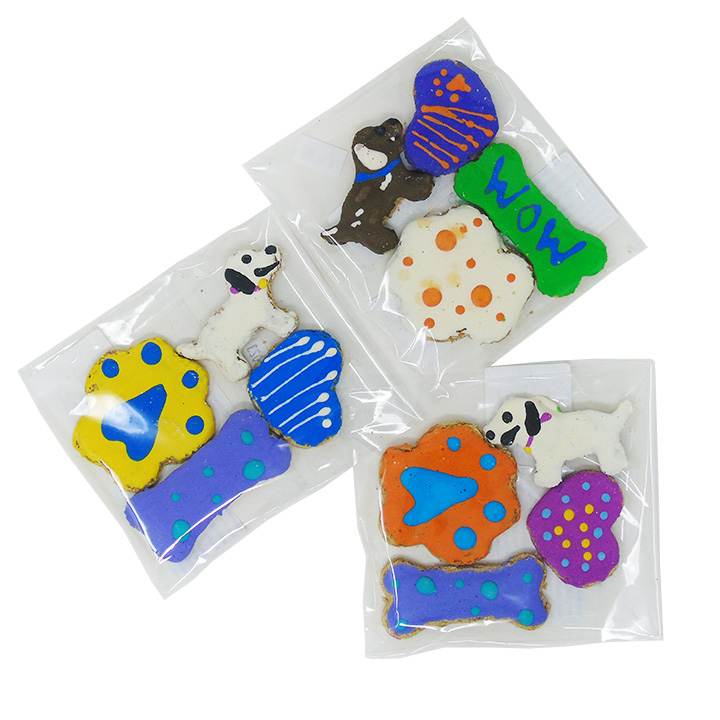 All treats are made individually by hand, so no two treats will be the same. Colors and styles will vary, so they'll differ some from the treats in the pictures.
Wigglewow treats are FDA and Pet Approved! There are no harmful preservatives or artificial flavoring, in any one of our tasty treats which is Oat-Bacon flavored.
Treats are approximately 2″.